October 19, 2022
Mexilachia Music Fandango Set at Wheeling University Oct. 20th
Wheeling, W.Va., Oct. 19 – The Lua Project, a cultural arts based "Mexilachian" music project, which blends original and traditional music of Latin America, Appalachia, and the Atlantic basin, will perform at Wheeling University at 6 p.m., Thursday, Oct. 20 in the Mount de Chantal Music Conservatory in the Center of Educational Technology Building.
The Lua Project uses this blend of music to create, respectfully explore, educate, and build artistic bridges between cultures. The University extends an invitation to members of the Wheeling area to explore and enjoy the group's message. This marks the first such concert of its kind offered at the University.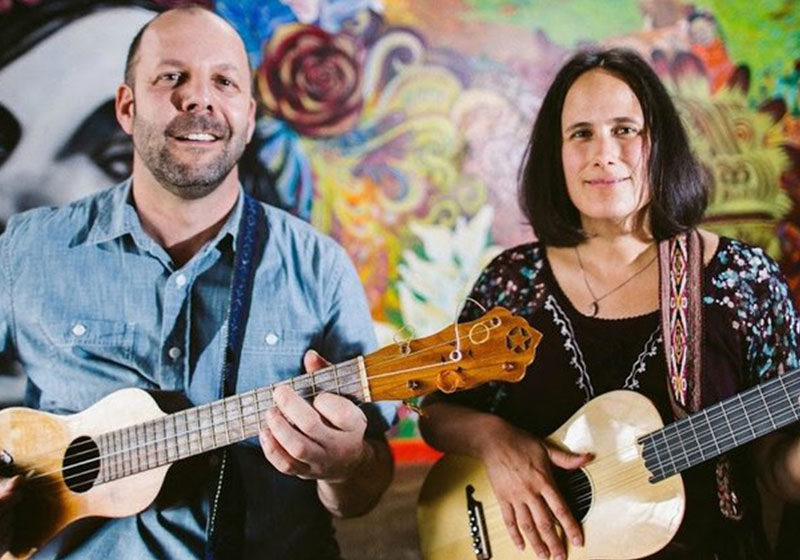 "Wheeling University is home to students from across the globe, and it is our responsibility to provide cultural programs that will enrich our students' experience as we seek to bring attention to the diversity of people in Appalachia and connect with cultural traditions from mountain regions around the world," said Wheeling University President Ginny R. Favede.
Wheeling's Mexilachia Fandango offers its students and the local community an opportunity to learn about Appalachian and Latin American cultural traditions. With a large Spanish-speaking population in Ohio County and across the region, Wheeling University supports the importance of ensuring our local Latino communities feel included, and see their lives and cultures reflected within our University's academic and cultural offerings, President Favede added.
The Lua Project is a Virginia-based band that blends Appalachian old-time and Mexican folk music to share a story. Estela Diaz Knott and her husband, Dave Berzonsky, are the founders and lead members of the Lua Project. Their music is especially personal to Knott, who grew up in the Shenandoah Valley to a Mexican mother and Scotch-Irish father. Berzonsky has Jewish, Slavic, and Appalachian roots. Together, they've merged their various identities into music. According to Estela and Dave, Project Lua is a cultural pollinator, bridging together musical styles from different continents and different centuries. They write about contemporary themes, families, people, and work and loss but draw on their own families past musical traditions.