July 29, 2023
New Director of Campus Ministry/Chaplain Named at Wheeling University
WHEELING, W.Va. July 29, 2023 – Rev. Frederick D'Souza has joined Wheeling University as the Director of Campus Ministry and Chaplain where he will oversee all aspects of religious life on the campus.
The Most Rev. Mark Brennan, bishop of the Diocese of Wheeling-Charleston, recently appointed Fr. Freddie as Director of Campus Ministry and Chaplain at the University. Father had previously served as the Parochial Vicar at St. Michael School in Wheeling.
Wheeling President Ginny R. Favede said, "The Wheeling University community is pleased to welcome Fr. Freddie to the Cardinal family. The work of a campus minister and chaplain is important to the life blood of our campus, and I know Fr. Freddie will bring a pastoral presence into the lives of our students, staff and faculty."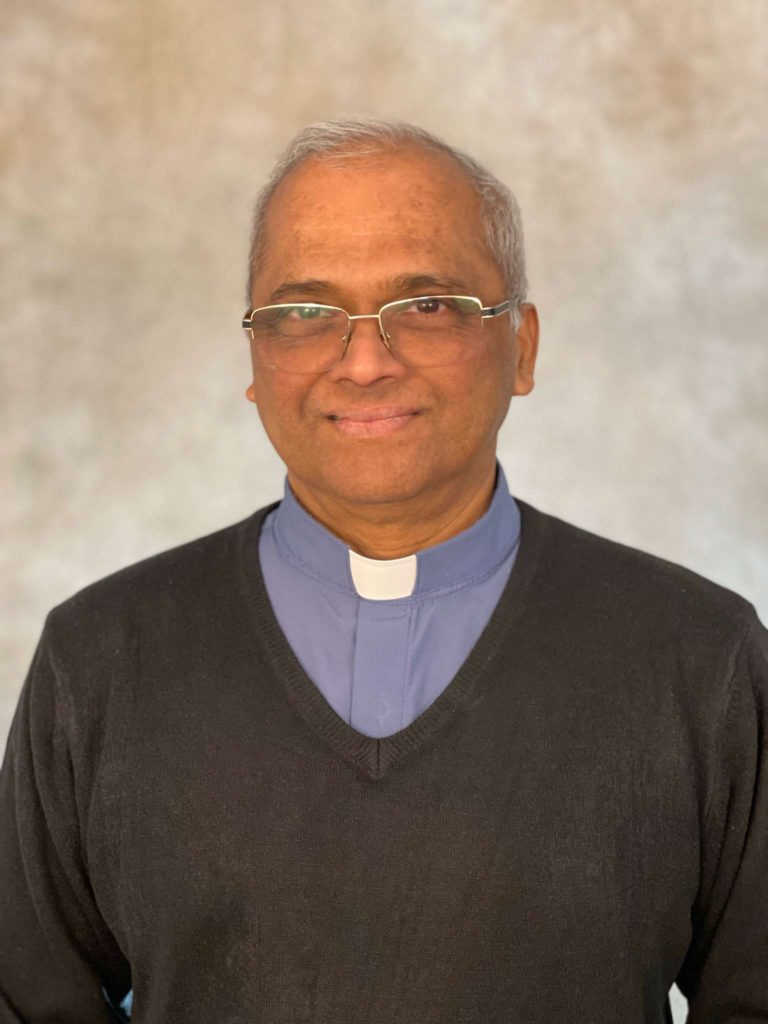 A native of India, Father received a Bachelor of Arts and Master of Arts degree from Mysore University in India. He also earned a Master of Arts degree from the Institute of Social Studies located at The Hague. Father graduated with a Bachelor of Theology degree from the Jesuit-run Vidyajyoti College of Theology in New Delhi, India.
"I am so happy to join the Wheeling University community, and look forward to helping the students grow spiritually and emotionally," Fr. Freddie said. "I want to be involved in all aspects of University life and build upon the existing programs that are offered to the students and staff. I cannot wait to meet all of our students when they arrive in August."
President Favede added, "I know Fr. Freddie will be a great mentor to our students and will help them live our mission to be men and women who serve others."
Fr. Freddie was ordained a priest in May 1985 and came to serve in the Diocese of Wheeling-Charleston in October 2022. Following his ordination, Father was an Assistant Priest and a Parish Priest, before becoming the Chancellor of the Delhi Catholic Archdiocese. He was the Priest in Residence at St. Francis de Sales in London from 1997 to 2002, before returning to New Delhi to become the Director of Diocesan Caritas in 2002. From 2006 to 2012, Fr. Freddie served as the Assistant Director, then the Director of the National Caritas in New Delhi.
In addition to his duties in the Campus Ministry department, Fr. Freddie will offer daily and Sunday Masses at the Chapel of Mary and Joseph.
Wheeling proudly remains the only campus-based Catholic institution of higher education in West Virginia. According to the Association of Catholic Colleges and Universities (ACCU), Wheeling University is one of only 12 diocesan-sponsored universities in the United States. In addition to Wheeling, those other institutions include; Carroll College, Catholic Distance University, Donnelly College, Gannon University, Loras College, Mount St. Mary's, Seton Hill University, St. Ambrose University, St. Thomas University, Thomas More University, University of Dallas, and the University of St. Thomas (M.N.).