January 30, 2023
Wheeling University Earns National Accreditation for Education Program
Wheeling, W.Va., January 30, 2023 – Wheeling University's educator preparation programs were awarded a full seven-year accreditation from the Association for Advancing Quality in Educator Preparation (AAQEP).
"The announcement by the AAQEP Team confirms that the Education Department offers students a high quality learning experience in the Teacher Preparation program, the Accelerated Certification for Teaching (ACT) program, and the Master of Arts in Education: Education Leadership (MEL) program," said Ginny R. Favede, president of Wheeling University. "The accreditation by AAQEP re-enforces that our faculty are providing our education majors a quality education that prepares them to pass their licensure exams and educate students in the classroom.
AAQEP is a membership association and quality assurance agency that provides accreditation services and formative support to all types of educator preparation providers.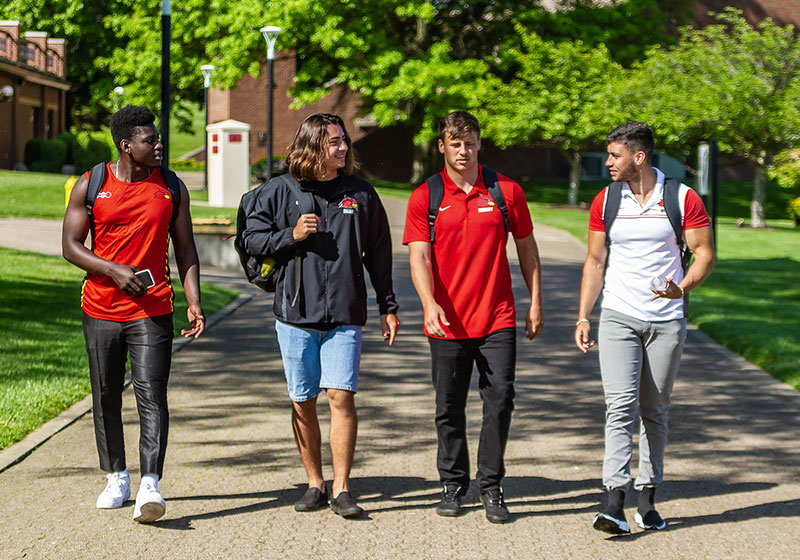 Dr. Dianna Vargo, director of Education Programs at Wheeling, said, "We are very thankful and appreciative for the unwavering support we receive from our administration, stakeholders and community partners. Additionally, we look forward to continuing to expand learning opportunities offered to our amazing students as we successfully prepare teachers and school leaders of tomorrow."
After reviewing the evidence collected through a process of self-study and peer review, the AAQEP Accreditation Commission issued the decision at its December 2022 meeting along with the following rationale:
The Commission evaluated the program's evidence for each AAQEP standard and determined that all four standards are met.
Candidates are prepared to work effectively as educators through their academic and professional coursework and robust field experiences, guided by the program's clear expectations and support frameworks. Program completers are able to adapt to different contexts and continue to grow professionally in their roles.
The program benefits from a university-wide commitment to educator preparation. It maintains quality by analyzing evidence of its effectiveness and making revisions in partnership with stakeholders. The program is attentive to its role and reach in the region, developing timely responses to address shortages and collaborating with the state, local schools and districts, and community organizations to strengthen the broader P-20 education system.
According to Dr. Vargo, the Education Program submitted its self-study in Spring of 2022 and welcomed a quality review team from AAQEP for a site visit in October 2022. While on campus, the review team met with met with more than 30 stakeholders that included faculty, staff, students, representatives from local school systems, and senior administration.
"Congratulations to Wheeling University and to all of the faculty, staff, and stakeholders who have achieved their goal of national accreditation by AAQEP," said AAQEP President and CEO Mark LaCelle-Peterson. "The program's commitment to ongoing improvement is enhanced by strong institutional support and by its network of school and community partners."
National accreditation assures the quality of professional preparation programs through a non-governmental, non-regulatory process of self-study and peer review. This standards- and evidence-based process serves two broad aims: accountability and continuous improvement. The AAQEP model also is designed to honor local context and foster innovation and collaboration among institutions. AAQEP currently has members in 32 states and other jurisdictions with 185 educator preparation providers participating in the accreditation system.
The University's Teacher Preparation Program is designed for students who are pursuing certification leading to licensure in elementary education, secondary education and/or special education. The MEL program is designed to assist working educators earn an advanced degree. The online program offers tracks in school/school system leadership, that leads to administrative certification, and instructional leadership. The ACT program is designed for individuals who currently serve as emergency, temporary or substitute teachers and desire formal teaching credentials, those looking to transition into a second career and those desiring add-on endorsements and/or renewal credits. ACT is offered online and can be completed in 18-months.
For more information or to enroll in any of Wheeling University's education programs, Contact Dr. Vargo at dvargo@wheeling.edu.