February 28, 2023
Wheeling University Has Sanction Lifted by Higher Learning Commission
WHEELING, W.Va., February 28 – The Higher Learning Commission (HLC) has removed the sanction of probation for Wheeling University effective immediately. The HLC took this action during its meeting on February 23.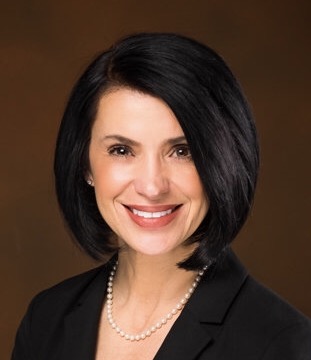 In a letter to Wheeling University President Ginny R. Favede, the accrediting body noted the "HLC took this action based on the institution's ability to demonstrate it is now in compliance with all of HLC's Criteria for Accreditation."
The HLC stated in its report to Wheeling that the University "has made significant progress in all areas of concern that resulted in the sanction of probation … Notably, the progress in reversing the enrollment free-fall, in returning to growth, and in beginning the process to make plans and projections more realistic are commendable."
Additionally, the accrediting board noted the University has "stabilized staffing after a period of downsizing and employee turnover associated with fiscal exigency," returning to regular academic and operational processes. Also, it applauded "the institution's demonstrated improvements and its return to compliance with HLC criteria."
"We are forever grateful for God's continued grace on Wheeling University and thankful to the HLC Board of Trustees for its decision," said President Favede. "This is wonderful news, and the culmination of two years of hard and dedicated work of our faculty, staff, alumni and Board of Trustees, and their steadfast commitment to Wheeling University. "
Accreditation by HLC, commonly known as 'regional accreditation,' is awarded to qualifying higher education institutions following an investigation by independent external auditors through the Higher Learning Commission. It validates the quality of an institution's academic programs at all levels. Regional accreditation is highly regarded worldwide, because it is a comprehensive, peer-reviewed process that ensures a consistent quality standard for higher education institutions. Institutional accreditation by the HLC assures current and prospective students that credits and degrees earned from Wheeling University meet quality higher education standards and ensures that Wheeling students are eligible to take advantage of all federal and state financial aid programs.
President Favede said, "The University community viewed this challenge as an opportunity to improve as an institution. At Wheeling University, resilience is part of our institutional DNA. On behalf of the Wheeling University's Board of Trustees, I thank the faculty, staff and students for their herculean effort in making this accomplishment possible. While this is exciting news, all of us at Wheeling University remain committed to constantly assessing our work to continuously grow and improve Wheeling University. In addition, our commitment remains to provide our students an excellent education, grounded in Ignatian principles, which has been our top priority since 1954."
In February 2021, the HLC changed Wheeling's status from 'accredited' to 'accredited – on probation.' Since then, the University remained fully accredited, and this status did not alter its ability to award degrees or its status regarding academic programs. At that time, the Higher Learning Commission also removed the financial distress designation it imposed on the University in May 2019.
The Higher Learning Commission posted Wheeling University's change of status on its website Tuesday, Feb. 28.