September 14, 2022
Wheeling University to Host YWCA's Filmmakers of Color Festival
WHEELING, W.Va., Sept. 14 ­– Filmmakers from four states will showcase their films on the campus of Wheeling University during the YWCA's Third Ohio Valley Festival for Filmmakers of Color Saturday Sept. 24.
According to Ronald Scott, Jr., the YWCA's Director of Cultural Diversity and Community Outreach, the organization has teamed up with the University's Black Student Union to host the event at the University's Troy Theater located inside Swint Hall.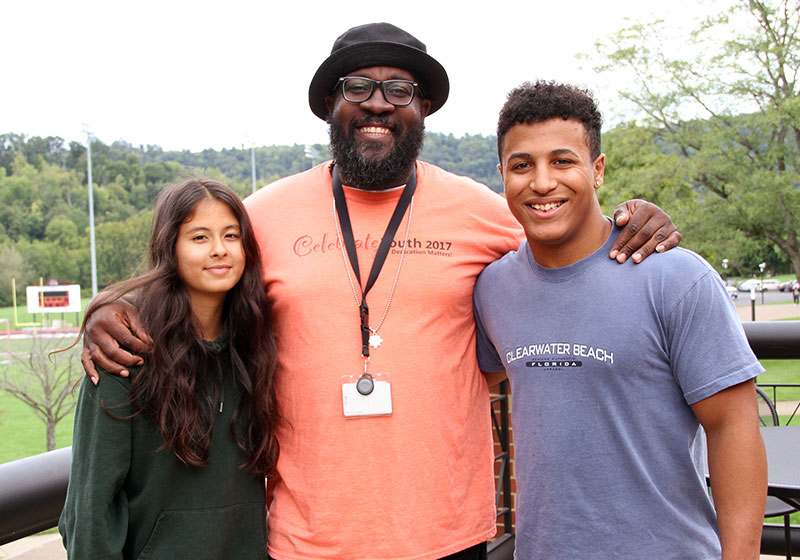 Scott said the Filmmakers of Color event is an opportunity for directors, writers or actors who identify as a person of color, to submit films that "are diverse in nature and look at life through their eyes. By partnering with Wheeling University, it allows for an amazing cultural exchange and offers the students a unique educational opportunity."
The Festival will begin at 6 p.m. when area residents and students can meet the film directors. Screening of six short films will start at 7 p.m.
More than 50 films from directors and writers from across the country were submitted for consideration. The seven chosen to be shown are filmmakers from Brooklyn, New York, Toledo, Ohio, Cleveland Heights, Ohio, Springboro, Ohio, Kent, Ohio and Wheeling.
Brennon Reid, president of Wheeling's Black Student Union, said, "The YWCA's Filmmakers of Color event is a great way for students at the University to become more involved in the local community, while creating an interesting way for the students to learn and grow."
Scott explained that those attending the event will have an opportunity to vote on the best films in four categories – best animation, comedy, drama and documentary. Two other awards – the Judge's Choice and YWCA Choice – will also be chosen. Scott said the audience will receive instructions that evening on how to vote.
"We hope members of the community and the students at the University will join us for this free event. I believe the community will enjoy watching the films and talking to the filmmakers about the inspiration behind their short movie."
Wheeling University President Ginny R. Favede said, "Supporting culturally relevant community events expands our students' learning beyond the classroom."