April 19, 2022
Wheeling University to Immerse New Cardinals in Campus Life During April Orientation
WHEELING, W.Va., April 19 – Wheeling University's new student orientation Saturday, April 23 will engage students and their families in what life will be like when they join the Cardinal family in August.
The new student orientation is designed to provide students with essential information related to academic requirements and campus resources offered at Wheeling University. In addition, orientation activities offer the opportunity to connect with the resources available to the students.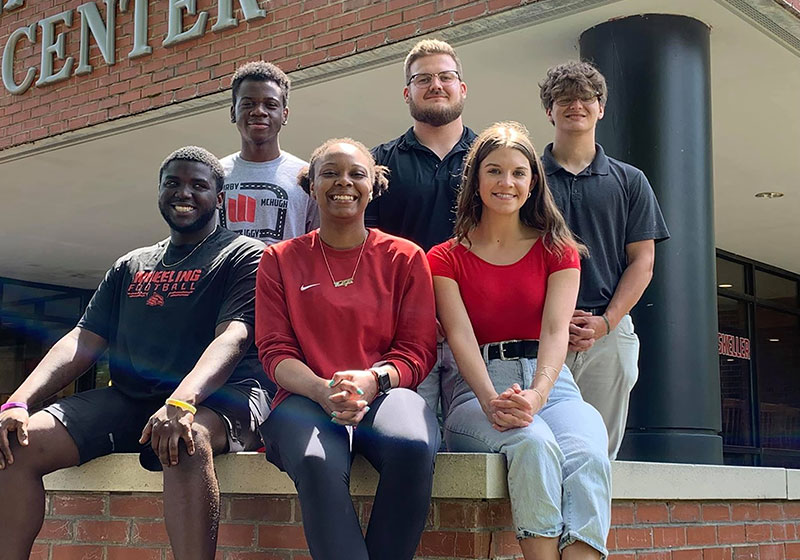 The orientation will feature several interactive activities to immerse the students in all aspects of university life, including a panel discussion lead by current students. This panel discussion gives the prospective students the chance to have an open conversation about life on campus with current students.
The day will feature a welcome from Wheeling University President Ginny R. Favede, a student panel and some fun student ice-breaker activities for the chance at winning prizes. The one-stop shop during lunch offers families a centralized location to talk and meet with various departments including; financial aid, the registrar, residence life, campus activities, campus ministry, student accounts, information technology, campus safety and security, athletics and admissions. This is a convenient way for students and their families to meet face-to-face with University officials and finalize any outstanding items prior to the start of the Fall semester.
Wheeling faculty members will be on hand to meet with students who have any questions about their major and class schedule.
The Student Activities Office and Campus Activities Board (CAB) are planning breakout sessions that will immerse the new students in social media platforms and involve them in some fun activities to test their knowledge of Wheeling. The department also has plans to involve students in creating a social media hashtag for the day, with the best to be recognized.
The orientation shapes new students' experiences by encouraging new friendships, allowing students to get comfortable before the year begins in the fall. The experience takes the pressure off meeting new people, gives students a chance to learn their way around campus and get an in-depth look into resources available. Parents and students will even get a chance to walk around with a guided tour, visiting the Student Success Center, Starbucks, the 24-hour Student Lounge, Das Rathskeller campus pub, Bishop Hodges Library and the Alma Grace McDonough Center – that features an indoor track, Olympic size pool and several weight and fitness rooms.
"Getting the chance to meet the new members of the Cardinal family at orientation is a highlight for each of us at Wheeling University. I look forward to meeting and speaking to the class of 2027 and their families. This Cardinal Orientation puts those attending on a pathway to a successful experience at the University," said President Favede. "The orientation puts all the pieces in place ahead of time so the students can begin their college careers with ease when they arrive on campus for the Fall semester."
In order to attend the April orientation, prospective students must have paid their deposit and registered in advance. Any prospective students who wish to attend should contact the Admissions Office at 304-243-2359, email admiss@wheeling.edu or register online at https://apply.wheeling.edu/portal/events.