November 20, 2023
Wheeling University's MBA Program Receives National Recognition
WHEELING, W.Va., Nov. 20 – University HQ, a leading, national ranking service, chose Wheeling University's MBA program one of the best in West Virginia this year.
In its 2023 Best MBA Programs in West Virginia, University HQ ranked Wheeling the fifth best is the state. The faculty to student ratio for the program is 11 to 1 and the University had the second highest average starting salary among graduates — $76,336, with only WVU's graduates earning a higher starting salary.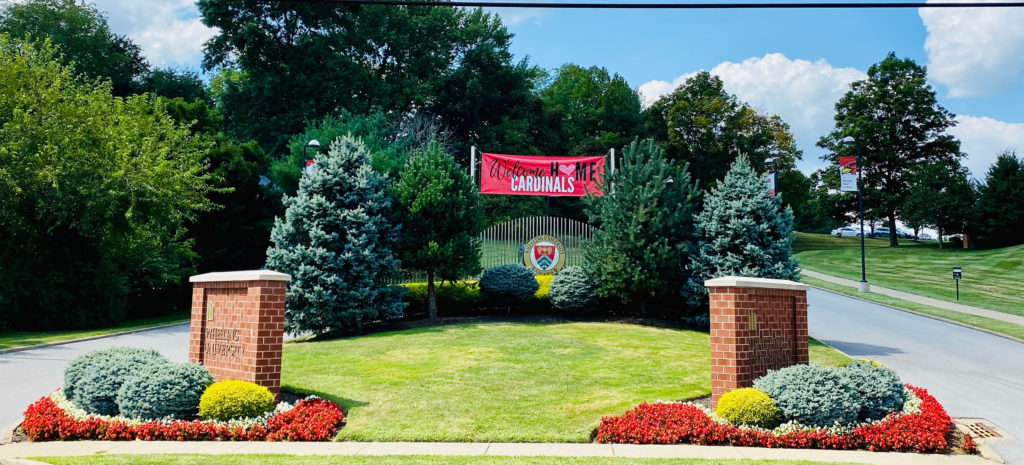 Wheeling President Ginny R. Favede said, "Our MBA program is designed to meet the needs of working adults who wish to earn an advanced degree, while continuing to work. Our dedicated faculty are accessible and the online format offers students an online educational community that offers support, as well as a collaborative learning environment. We are grateful to University HQ for recognizing that our MBA program and the outstanding education it provides student. "
Wheeling's MBA program, established in 1978, is one of the oldest in the region. It offers students concentrations in Management, Healthcare Management, with coursework delivered in an online format. Courses are offered in 7-week sessions so students can complete the program in two years. Those students taking a full time schedule of 12 credits can complete an MBA in one year.
University HQ said ranking colleges in each state and by program is designed to help students when deciding which institution offers the best academic programs to meet their needs. "Our goal is to present a fact-based picture of the colleges we rank … Figures like admission rates can help students with reasonable expectations for admission, and retention rates can help them envision how their fellow students value the education they receive. Graduating salary figures can also help manage expectations, but those numbers are often difficult to collect and might not be terribly reliable," the ranking service explained.
Ultimately, University HQ strives to present an objective and unbiased view of colleges so that students can set reasonable expectations, discover outstanding schools, and embark on a path toward their best lives.
To learn more about the Wheeling University MBA program, email gradadmiss@wheeling.edu.
Wheeling proudly remains the only campus-based Catholic institution of higher education in West Virginia. According to the Association of Catholic Colleges and Universities (ACCU), Wheeling University is one of only 12 diocesan-sponsored universities in the United States. In addition to Wheeling, those other institutions include; Carroll College, Catholic Distance University, Donnelly College, Gannon University, Loras College, Mount St. Mary's, Seton Hill University, St. Ambrose University, St. Thomas University, Thomas More University, University of Dallas, and the University of St. Thomas (M.N.).