February 5, 2021
Celebrating Black History Month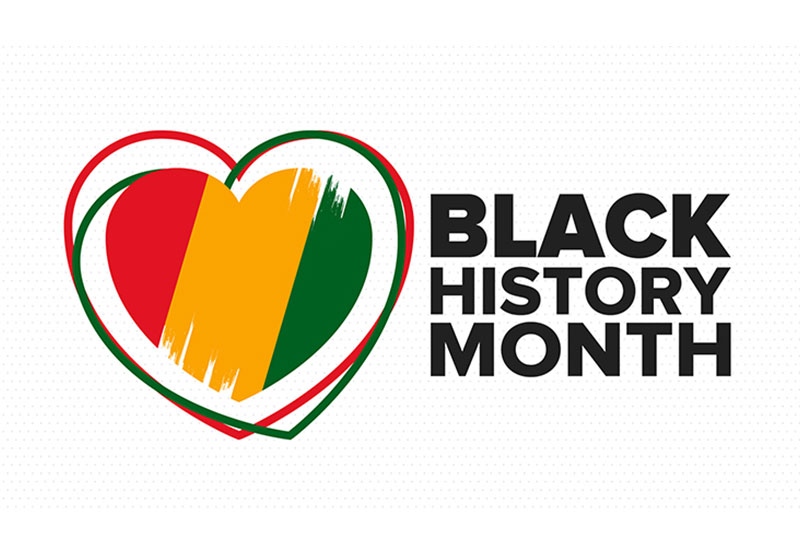 Black History Month is an annual celebration of African Americans' achievements and a time to recognize blacks' central role in our country's history. We join our country and others in celebrating this month with a calendar of events that embraces history, enriches our knowledge, and encourages us to celebrate our Wheeling family's diversity.
This celebration grew out of "Negro History Week," the creation of noted historian Carter G. Woodson and other prominent African Americans to coincide with Frederick Douglass and Abraham Lincoln's birthdays. Since 1976, every U.S. president has officially designated the month of February as Black History Month.
2021 Black History Month Events
February 4, 2021 at 9:15 PM
Kite Flying Trap & Paint
24 Hour Student Lounge
Wheeling University students will take their artistic talents to the canvas with a night of friendship and fun in the 24-hour lounge.
---
February 11, 2021 at 6:30 PM
Just Mercy: A Story of Justice and Redemption
Troy Theatre
Wheeling University invites you to a screening of Just Mercy – the true story of Walter Macmillian, who, with the help of legal defense attorney Bryan Stevenson, appeals his murder conviction. Just Mercy has been called a compelling story of justice and redemption.
---
February 15, 2021 beginning at 8:00 AM
Racially Charged: America's Misdemeanor Problem (looping video display)
Alma Grace McDonough Center
Recently shortlisted for the International Documentary Association's prestigious 2020 IDA Awards for Best Short, the acclaimed Racially Charged: America's Misdemeanor Problem exposes how so-called misdemeanors are both systemic and historical.
---
February 16, 2021 at 7:00-9:00 PM
Epic Rap Battle Competition with the University of Pikeville
Troy Theatre
Students are invited to show off their Rapping Skills for a night of fun and friendship with the University of Pikeville.
---
February 17-19 2021 starting at 8:00 AM
Black History Showcase
Swint Hall Lobby
Featuring displays showcasing the significant work and progress made in Black History, including the captivating Martin Luther King display on loan from Belmont College, collections from Wheeling's Black Student Union, Football, and Black-Owned Business Information. Please take the time to view and share this information.
---
February 17, 2021 at 12:10 PM
Ash Wednesday Mass
Chapel of Mary and Joseph and Live Streamed in Troy Theatre
Fr. McCouch will be presiding over the mass that begins our Lenten season. It is the perfect time to reflect on us being called to be Ambassadors of Christ. We will focus on beginning this season in private prayer and reconciling ourselves to God by examining our past in order to discern our future. God's word can manifest in the culture we celebrate in this Black History Month.
---
February 17, 2021 at 1:00 PM
What Moment in Black History is Most Important to Me?
Troy Theatre
A compilation of short one-minute video clips featuring Wheeling University students sharing their thoughts on significant moments in Black History
---
February 18, 2021 at 6:30 PM
Navigating the Social Justice Conversation
Troy Theatre
An in-depth conversation featuring Ron Scott Jr., Cultural Diversity Director for the Wheeling YWCA, and Office of Recruitment and Diversity Ohio State Trooper, Chase Watts on racism, social injustice, and what we can do to create the change we all need to see. Watts is a Special Community Service Ambassador and named a 2020 MLK Committee Award Winner for his work with troubled youth through music. Jointly Scott and Watts share a lifelong goal to help the young black community in the Ohio Valley.
---
February 19, 2021 at 12:00 PM
Starting the Conversation
Benedum Room and live-streamed
President Favede, BSU President Kyaira Jordan, Coach Mike Llanas, and Coach Mott Gaymon will help lead the discussion on what Black History means to them. They want to hear what you have to say on this topic and look forward to sharing your story during lunch.
---
February 26, 2021 at 5:00 PM
Black History Student Dinner and Jeopardy
Benedum Room
Black History Month dining hall celebration prepared by Aladdin featuring cultural choices that will feature an enjoyable meal that's sure to please! Please make sure you stay and test your Black History Jeopardy skills immediately following dinner.
---
February 25, 2021 at 6:30 PM
After Graduating
Virtual Meeting
Recent Wheeling University Graduates want to share with you their successes in the working world. They look forward to sharing their challenges, goals, victories, and life lessons on what it takes to succeed after graduation.