July 23, 2020
Kenzie Schroer Named Valedictorian of Wheeling University's Class of 2020
WHEELING, W.Va., July 23, 2020 – Kenzie Schroer of New Knoxville, Ohio has been named valedictorian and Andres Da Silva Savino of Caracas, Venezuela is the salutatorian of Wheeling University's Class of 2020.
---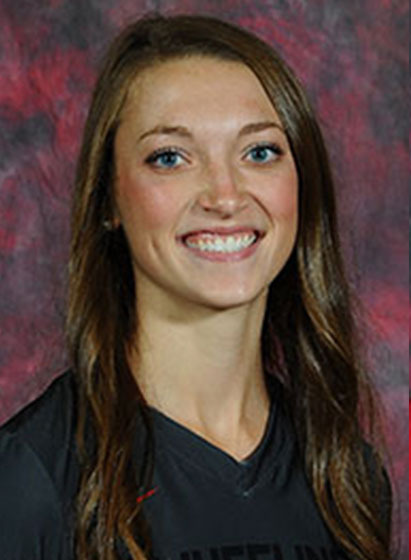 Having earned the highest grade point average in the class, Schroer, an Accounting and Business Administration major and Cardinal volleyball team member, will give the valedictory address during the University's 62nd Commencement exercises. The ceremony will be held at 10:30 a.m., Saturday, July 25 on Bishop Schmitt Field. Wheeling Mayor Glenn Elliott, a Georgetown University Law graduate, will serve as the Commencement speaker.
University President Ginny R. Favede said, "Kenzie and Andres are both wonderful examples of how Wheeling University students excel in the classroom. I, along with the entire University community, look forward to honoring this extraordinary class on July 25. When they left campus abruptly in March, I made a promise to our senior class that we would hold Commencement and I'm grateful the Wheeling University community can finally give the graduates the recognition they deserve. The Class of 2020 has so much to be proud of and are part of a truly historic moment in time."
Being from a small town, Schroer knew she wanted to attend a small university to continue her academic and athletic pursuits. She chose the University, because "the atmosphere at Wheeling caught my attention. Everyone was very welcoming and friendly. Everyone knows each other and is so supportive."
Schroer said the University has made a lasting impact on her and attributes her success to all those at Wheeling. "I have had the privilege to be on a team with some of the greatest coaches. I have also had the opportunity to be taught by very talented and well-educated faculty and staff. I would not be where I am today without them. These people will always inspire and motivate me to be the best that I can. I have formed life-long relationships that I will cherish for the rest of my life – they have become my family. My college experience is one for the books."
This fall, Schroer will return to Wheeling University to seek an MBA.
---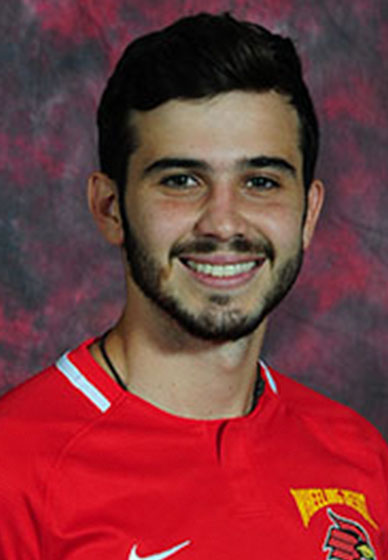 Da Silva Savino, was an Athletic Training major and a member of the men's soccer team during his four years at the University. Due to travel restrictions related to the Coronavirus, da Silva will be unable to attend the ceremony.
Da Silva Savino chose to attend Wheeling University because it was small and made him feel included, as well as gave him the chance to play soccer at a collegiate level.
"This University gave me the feeling of belonging that many others couldn't. The people are what makes this university so unique. I am grateful for the advisors I had – Dave Dennis and Kim McMannis – and my soccer teammates. They made my four years at this school the most developmental years of my entire life. As an international student, Wheeling made me feel at home, even though I was thousands of miles away from home," he said.
This fall, he plans to attend Texas State University and enter the master's program in Athletic Training.
Originally scheduled for May 2, Wheeling University postponed its Commencement ceremony due to the Coronavirus outbreak. The University will comply with all state and local guidelines during the ceremony, which will include social distancing during the procession. All participants and spectators will be spaced six-feet apart whether seated on the field or in the grandstands. The Wheeling-Ohio County Health Department is recommending anyone attending Commencement to wear a mask. Wheeling University will be handing out masks to those entering Bishop Schmitt Field that day.