November 21, 2022
Nursing Schools Almanac Lists Wheeling's Nursing Program Among Best in State/Region
WHEELING, W.Va., Nov. 21 – Wheeling University's Nursing program has been named among the best in the Southeast region and the state of West Virginia by Nursing Schools Almanac.
In its 2022 rankings, the service listed Wheeling's nursing program as the second best in West Virginia, while ranking it 90th in the Southeast region – a region which includes schools in Alabama, Arkansas, Florida, Georgia, Kentucky, Louisiana, Mississippi, North Carolina, South Carolina, Tennessee and Virginia. The only other Mountain State institution ranked was West Virginia University, which was 63rd in the region.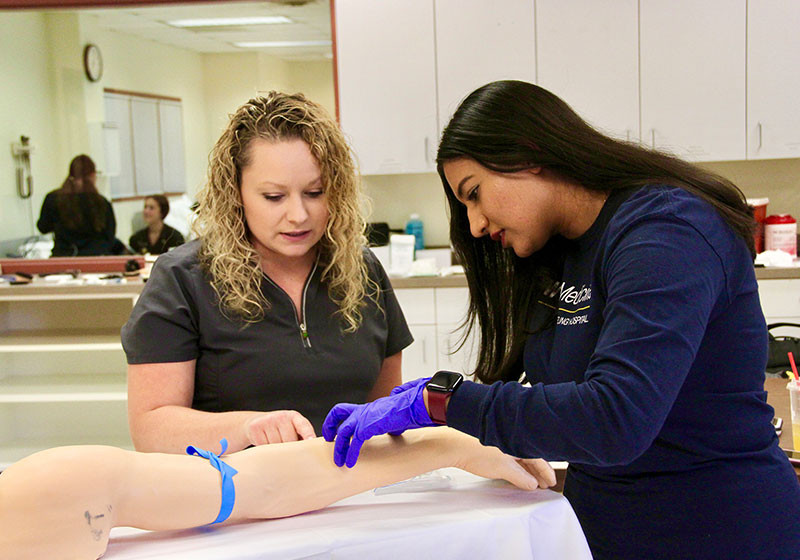 "Our undergraduate and graduate nursing programs provide students a holistic education, that combines classroom instruction and clinical practice. Wheeling nursing graduates are prepared to not only care for the health and wellness of patients in their care, they leave with a sense of responsibility to serve the community. This high ranking by Nursing School Almanac shows that leaders in this industry recognize the quality education we provide our students," said Wheeling President, Ginny R. Favede.
The research team at Nursing School Almanac collected a wealth of data on nearly 3,000 nursing programs on campuses throughout the United States. The team then evaluated each institution's program on three dimensions: academic prestige and perceived value (50 percent of score); the breadth and depth of nursing programs offered (20 percent of score); and student success particularly on the NCLEX licensure exam (30 percent of score). After scoring each institution's program, the service weighted the assessments into one overall score and ranked all the programs by best 100 in the U.S., top 100 private and public schools and top 100 by geographic region.
"Nursing educators understand the importance of utilizing a simulation lab to provide hands-on experience with our brand new state-of-the-art equipment to enrich the learning experience and integrate a learning style more closely related to the profession of nursing. This is what placed us as one of the best nursing programs in the southeast region," said Jill Emery, director of Wheeling University's Nursing program.
Wheeling University's Department of Nursing offers several undergraduate pathways and graduate specialization options. Traditional students can pursue a BSN that integrates nursing and the liberal arts, while students with a bachelor's degree in another field can earn an accelerated second degree in just 18 months. The University also offers an RN-to-BSN/MSN pathway for ADN – or diploma-prepared nurses – who wish to obtain an advanced degree. At the graduate level, Wheeling University has specialized MSN tracks in family nurse practitioner and nursing administration.
Nursing Schools Almanac believes by assessing and ranking nursing programs by region, it provides aspiring nurses a comprehensive resource when selecting an institution to attend.