February 25, 2021
Stacker Names Wheeling University Best Value College in West Virginia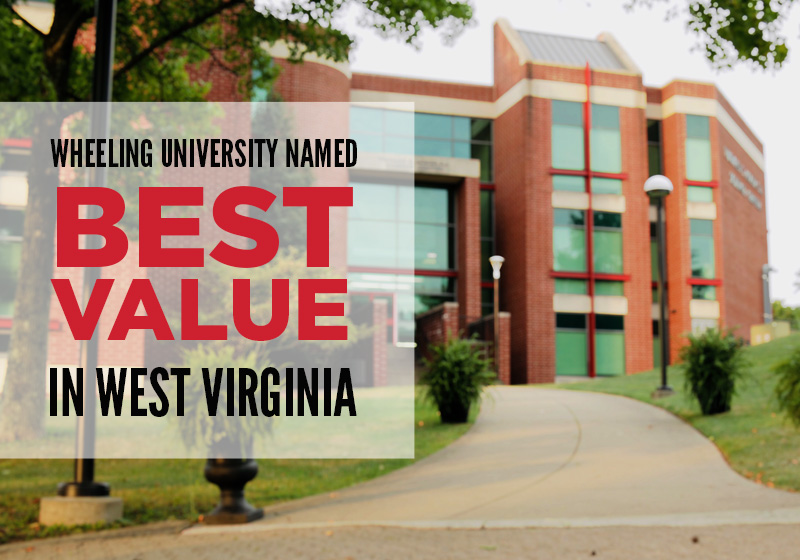 Wheeling University was recently distinguished as the Best Value College in West Virginia by the online news site – Stacker – which analyzes data to compile a list of the best institutions in each state.
"Our world-class education continues to be recognized nationally. Stacker's best value recognition affirms what so many already know – Wheeling University provides students a quality Catholic education at an affordable price," said Wheeling University President Ginny R. Favede.
In addition to Stacker, two other ranking and review services – U.S. News & World Report and Niche.com – have also distinguished Wheeling University as the best value college in the Mountain State. Stacker has compiled a list of the best small colleges in every state using rankings from Niche.com, including data for the student to faculty ratios, graduation rate, six-year median earnings, and other essential information.
Small colleges rated by Stacker have less than 5,000 students and are four-year, degree-granting institutions. The ranking service leverages thousands of unique data sets, expert analysis, and objective editorial insights to determine the best institutions.
"The Stacker ranking reaffirms the University's student-centered mission and affordability, while providing an environment where our students can thrive and achieve success. Students learn in small classes and where they know their professors by name," she said.
Wheeling University, President Favede said, "may be a small university, but its reputation as a best value resonates locally and nationally. This University is known for making a big impact in the academic lives of our students, while instilling their responsibility to be servants in the community."
What sets Wheeling University apart from many other small universities, the president explained, "is that our professors are committed to their students' success, and small classes factor into this equation. Our outstanding faculty members are constantly cited as a reason why students select Wheeling University, and our consistent ranking by external organizations reinforce and underscore the value of our commitment to individualized attention as delivered by our faculty and staff."
Stacker and other rankings service providers give prospective students and their parents clear, unbiased information when looking at what colleges or universities have to offer and how they compare to the competition.