September 12, 2022
U.S. News Recognizes Wheeling University as a Top Regional University
U.S. News Recognizes Wheeling University as a Top Regional University
WHEELING, W.Va., Sept. 12 – U.S. News & World Report once again has recognized Wheeling University as a leading institution in the region, noting it received high rankings for its ethnic diversity and social mobility.
In the annual rankings, Wheeling placed among the Best Regional Universities (South) in the 2023 U.S. News & World Report College Guide. Additionally, U.S. News listed Wheeling as a Top Performer on Social Mobility ranking it 90th among all regional universities nationwide. Social Mobility measures the extent that institutions enroll and graduate students who receive federal Pell Grants. The magazine also gave the University high marks for Campus Ethnic Diversity, ranking Wheeling as the 25th best in the South region.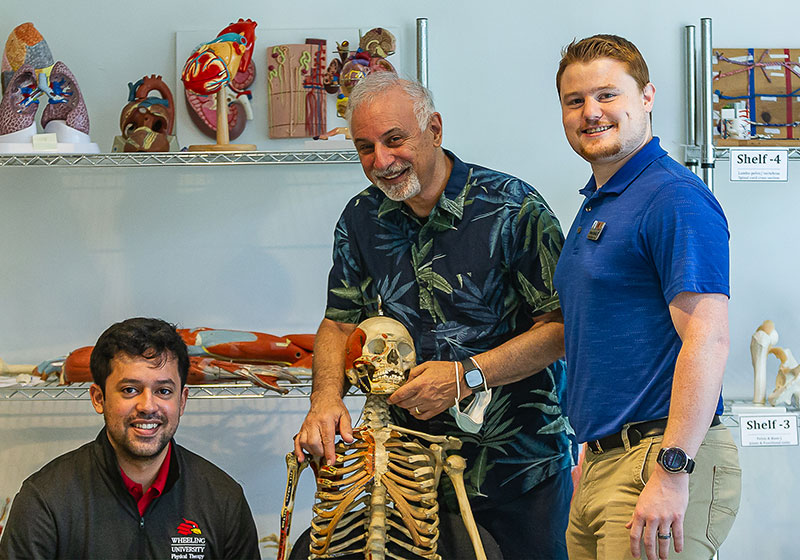 "Once again, U.S. News & World Report has recognized Wheeling University as a one of Best Regional Universities – South. This ranking acknowledges the University's commitment to academic excellence and providing its students with a well-rounded education to excel once they graduate," said University President, Ginny R. Favede. "In its rankings for social mobility among regional universities, Wheeling University was named the 90th best institution for making a private education available to students with limited financial means – which are exactly the type of students Archbishop John J. Swint wanted this institution to serve when he founded the school in 1954."
Additionally, President Favede noted that Wheeling received a high ranking among South Regional Universities for ethnic diversity on its campus. In this special listing, U.S. News based its calculations on students who are: non-Hispanic African-Americans; Hispanic, American Indian, Pacific Islander/Native Americans, non-Hispanic white and multi-cultural (two or more races). In its formula, U.S. News produced a diversity index ranging from 0 to 1, noting a diversity ranking closer of 1, the more diverse the campus' population was.
"U.S. News rated Wheeling's diversity index at 0.55, meaning it is highly likely that our students will meet a student from a different ethnic background on our campus," President Favede explained. "Last year, more than 27 percent of our total student population identified themselves in one of the listed categories. In fact, 25 percent of our current incoming class identify as a student of color."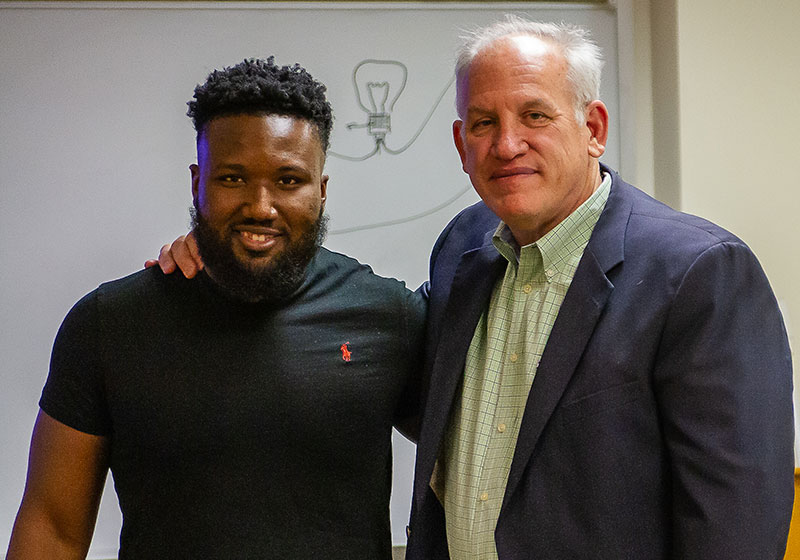 By having a diverse student population, President Favede noted, the University enriches the experiences of the entire campus community, which better prepares students for work in a global society.
"Having a student population made up of various cultures, as well as first-generation students, broadens the educational experience for all our students and introduces them to new customs and traditions," she added.
Every year the publication conducts extensive research of schools across the nation, first by arranging them into various subcategories, then ranking them within those categories according to a wide array of metrics. It is important to note that the rankings are driven primarily by quantitative data; that is, by measurable quantities, such as retention rate and student-faculty ratio, rather than opinion surveys or third-party oversight.
U.S. News defines regional universities as offering a broad scope of undergraduate degrees and master's and doctorate level programs. The ratings are based on 17 indicators: undergraduate academic reputation, graduation and retention rates, faculty resources, student selectivity, financial resources per student and alumni giving.
Wheeling proudly remains the only campus-based Catholic institution of higher education in West Virginia. According to the Association of Catholic Colleges and Universities (ACCU), Wheeling University is one of only 12 diocesan-sponsored universities in the United States. In addition to Wheeling, those other institutions include; Carroll College, Catholic Distance University, Donnelly College, Gannon University, Loras College, Mount St. Mary's, Seton Hill University, St. Ambrose University, St. Thomas University, Thomas More University, University of Dallas, and the University of St. Thomas (M.N.).