October 20, 2023
Wheeling University Named Best Private University in West Virginia by Stacker
WHEELING, W.Va. – October 20 – Stacker, one of the leading online ranking services, recognized Wheeling University as the best private institution and the second best college in West Virginia for 2023.
The ranking service looked at nine private, four-year colleges and universities in the state, listing Wheeling University the best private institution with an overall score of B+. Stacker also evaluated 20 private and public four-year colleges/universities across the Mountain State and selected Wheeling second in the Best Colleges category. Only West Virginia University, the state's largest school, received a higher ranking.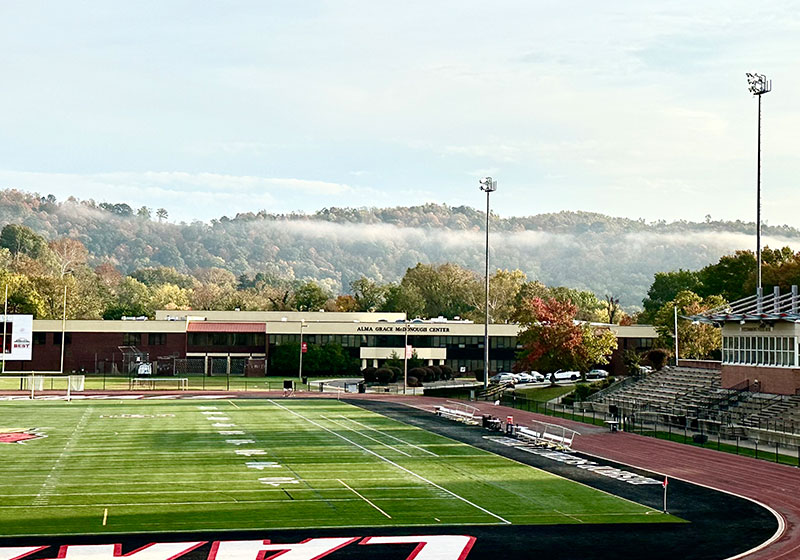 Wheeling University President Ginny R. Favede said, "Wheeling University continues to receive high marks from ranking services for the quality, affordable education we provide students. Stacker looked at factors that are important to parents and students, and found Wheeling one of the very best four-year institutions in West Virginia and the best private university in the state."
Stacker compiled its list of the best colleges in the state using rankings from Niche. While every student wants to get the best education they possibly can, there are myriad considerations to take into account: location, size, diversity, areas of focus, study abroad opportunities—the list goes on. Tuition, student-to-faculty ratio, acceptance rate and graduation rates are factors considered in deciding these rankings, Stacker noted.
In addition to an overall score of B+, Wheeling University had a grade of A- in Value and Diversity. The University received a grade of B+ for Professors, Student Life and Safety, while Academics were graded a B.
"This ranking is a tribute to the faculty and staff who provide our students a great environment to learn and grow. We are grateful to Stacker for recognizing the good work that is happening at Wheeling University," President Favede said.
Additionally, President Favede noted that Wheeling's high grade in diversity is a reflection of the University's commitment to its increasing international student population. "Wheeling is home to more than 80 international students, which broadens the education of our domestic students and those from outside the United States. We believe that a multicultural, socially just environment is essential to our students' personal growth and involvement in an increasingly global world."
Wheeling proudly remains the only campus-based Catholic institution of higher education in West Virginia. According to the Association of Catholic Colleges and Universities (ACCU), Wheeling University is one of only 12 diocesan-sponsored universities in the United States. In addition to Wheeling, those other institutions include; Carroll College, Catholic Distance University, Donnelly College, Gannon University, Loras College, Mount St. Mary's, Seton Hill University, St. Ambrose University, St. Thomas University, Thomas More University, University of Dallas, and the University of St. Thomas (M.N.).