May 16, 2023
Wheeling University Named Best Small College & Best Private University in WV by Niche
WHEELING, W.Va., May 16 – Niche has named Wheeling University the number one private university and best small college in the state of West Virginia.
Niche is the market leader in connecting students and families to colleges, building the most comprehensive college report card and rankings to assist prospective students find the best institution that fits their needs.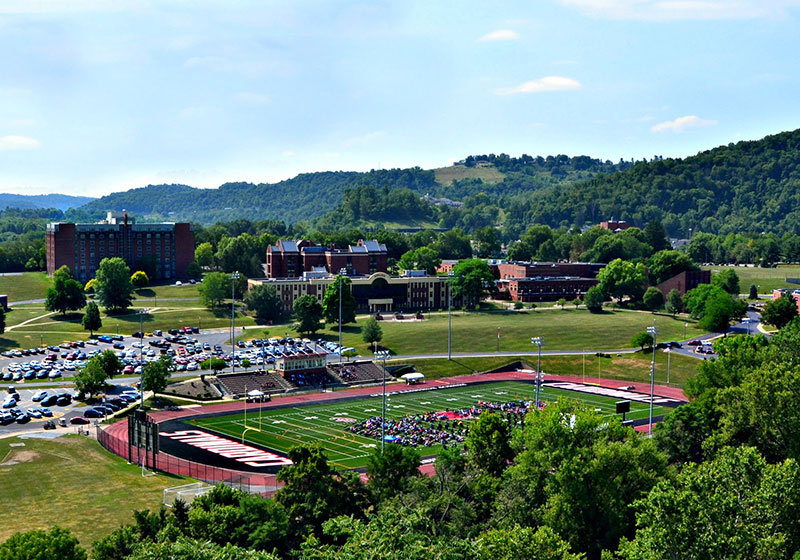 Wheeling President Ginny R. Favede said, "We are pleased that Niche has once again recognized Wheeling University for being the best private university and best small college in West Virginia. Ranking like this show students and their families the institution offers an excellent education that prepares graduates to be successful in their career, while making sure they are grounded in our mission."
In its 2023 statewide rankings, Niche graded Wheeling University as the best in two categories –Best Small College and Best Private University. Wheeling was rated number one out of 18 institutions around the Mountain State in the Best Small Colleges list. Niche also looked at the nine private universities in West Virginia and scored Wheeling the best in this category as well.
Wheeling University finished second among all 20 public and private institutions statewide in two Niche rankings . Wheeling was named the second in the Best Colleges category – only the state's largest university, WVU, had a better grade. Finally, the University was scored the second best college for in value statewide with the American Public University System, an online institution, receiving a higher score.
After looking at all of the data compiled, Niche awarded Wheeling an overall grade of B+. In addition, Wheeling University had a score of A- for Value and Diversity. The University received a grade of B+ for Professors, Student Life and Safety, while Academics were given a B.
"This ranking by Niche shows parents and students that we offer a quality education at an affordable price on a safe campus," President Favede said. "Our faculty are passionate about providing the best possible education to students to ensure they will be successful once they graduate. Producing graduates who are successful professionally and live our mission to serve others is why Wheeling University is regularly named a top university by ranking services."
To help students find the right college, Niche has built the most accurate, transparent and complete college search tool on the internet. This tool is powered by a comprehensive college report card and rankings, which uses data from the Department of Education and reviews from students to determine each institution's score. The ranking service prides itself on looking beyond academics, scoring each institution in areas such as value, diversity, student life, faculty and safety.