May 31, 2023
Wheeling University President Selected to Lead ACA Board of Directors
WHEELING, W.Va., May 31 – Wheeling University President Ginny R. Favede was elected chair of the Appalachian College Association (ACA) Board of Directors during the Association's 2023 annual meeting. 
President Favede will serve a two-year term as chair of the Board. Her term will end in 2025.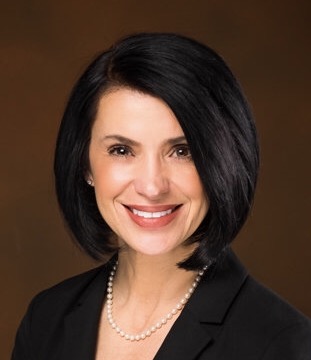 "I am honored to be selected to serve as the chair of the ACA's Board of Directors. Wheeling University was founded to educate and serve the people of Appalachia. Leading this board allows me the opportunity to share with the other ACA institutions how our mission aligns with the vision of the ACA," President Favede explained.
Wheeling University's history to the Appalachia region dates back to its founding in 1954, she said. In partnership with the Diocese of Wheeling-Charleston and the Society of Jesus, Wheeling was created to provide students around West Virginia and Appalachia with a liberal arts education grounded in Catholic, Ignatian principles, President Favede added.
"Wheeling and the ACA have a shared vision to educate people from Appalachian who will remain in the region to serve its people as educators, health care professionals, social service advocates and business leaders. By working with the other 33 member institutions, together we can advance the principles of the ACA to benefit residents and communities located in the region."
President Favede explained, the University's commitment to Appalachia also can be seen through the Rev. Clifford M. Lewis Appalachian Institute, which was founded in 2002 to promote research, service and advocacy for and with the people of Appalachia to build healthier, stronger and more sustainable communities. The University was inspired to launch the Institute by the call to action captured in 1975 Appalachian Catholic Bishops Pastoral Letter, This Land is Home to Me, which was signed on its campus, as well at the 1995 follow up letter "At Home in the Web of Life: A Pastoral Message on Sustainable Communities in Appalachia." These two letters highlighted the region's economic and political inequalities as told by the people and urged responsible stewardship of the land and its resources, particularly its people.
The mission of the Appalachian College Association is to serve Appalachian communities through the transformational work of its faculty, staff, and students. Programs offered by the Association are designed to promote cooperation and collaboration among member institutions, and to support scholarly and creative activities of faculty and students.
"Through Wheeling University's strong connection to Appalachia and how our mission aligns with the ACA's vision to serve the region, I believe I can help the other ACA institutions find new, innovative ways to make an impact. Our Appalachian Institute is one example of how Wheeling broadened educational and service opportunities. By working together, I believe the ACA institutions can effect change on our campuses and within our communities," President Favede added.