May 5, 2021
Wheeling University Receives State Grant to Enhance Math Education in Marshall Co. Schools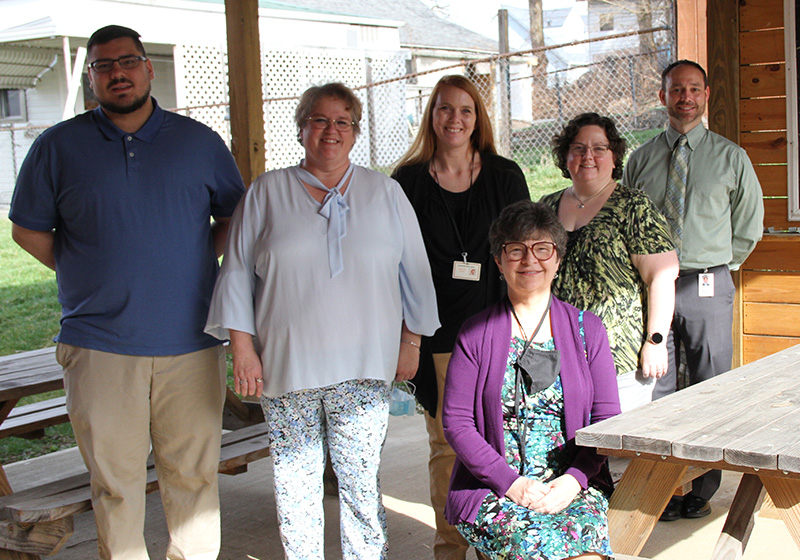 ---
WHEELING, W.Va., May 5 ­– A grant from the West Virginia Department of Education is enhancing a partnership between Wheeling University and Marshall County Schools – a collaboration that will benefit students at both institutions, as well as middle and high school teachers in the school district.
The grant also supports the Math4Life initiative, which is a comprehensive and intensive statewide effort to improve student mathematics performance throughout West Virginia over the next five years. Counties in West Virginia will use state standards to select their instructional materials and to implement math programs, technology supports and community engagement to market local Math4Life initiatives.
Recently, Wheeling University received a Professional Development Grant totaling nearly $12,000 to offer co-teaching opportunities and collaborative workshops for Marshall County teachers and current education majors at the University.
Dr. Sherri Theaker, Professor of Education and Director of the Education Program at Wheeling, said the co-teaching collaborative workshops will provide professional development instruction to teachers and at the same time, allow current Wheeling education majors to gain valuable classroom teaching techniques. Two Wheeling University students will complete their teaching residency focused on math instruction for the school district, she explained.
"Our teacher candidates will have the ability to become a thriving member of the local county school district's math department. They will have the opportunity to become immersed in a school environment for two years," Dr. Theaker said. "This experience will enhance interview skills, professional communication and self-efficacy in becoming a future teacher."
As part of the residency program, the Wheeling University students will spend a total of 120 hours observing middle and high school classes during their junior year. As seniors they will student teach in the middle or high school.
Moundsville Middle School officials said the partnership is benefiting the students from both institutions. "We are thankful to work with the future teachers to help them develop as educators. This funding also provides Moundsville Middle School teachers the opportunity to develop professionally, while promoting life-long learning," said Principal Shey McGuire.
The middle school students are the real winners, said Marshall County Schools Mathematics Facilitator/Instructional Coach Holly Woods. "It is always good to have a different perspective in the classroom. Working with the Wheeling students is a great opportunity to develop and incorporate new concepts that benefit our students," said Woods.
Wheeling University's Amanda Blake, a student in the Accelerated Certification for Teachers (ACT), is student teaching at Moundsville MS. "Participating in this partnership has been given me a hands-on experience to connect with the students and is helping me learn how to adapt to the different learning styles. The students I interact with are engaged, and they are helping me become a better teacher," Blake explained.
Michael DiBetta, a junior education and math major at Wheeling University, said, "This educational partnership has given me the opportunity to work with some amazing teachers at John Marshal High School and Moundsville Middle School. The experience has better prepared me to be a student-teacher next year."
Additionally, Wheeling University revised its mathematics education curriculum to follow the state's math education standards. "The coursework in math content will ensure that our students are proficient in the material required to enhance and impact student achievement. They will also gain a better understanding for pacing, assessment, teaching methods and delivery," Dr. Theaker explained.
Dr. Dianna Vargo, director of Graduate Education and ACT programs and an instructor in the Math department at WU, said, "Wheeling University has aligned its mathematics education curriculum with West Virginia Department of Education policy to include a year-long clinical experience based on the co-teaching model."
Finally, the grant will provide funding for Marshall County students to connect with The National Museum of Mathematics (MoMath) in New York City for a variety of online mathematics activities. The staff of MoMath will provide virtual lessons to engage the Marshall County students in mathematics as patterns and structures all around us. The grant has expanded mathematical learning for everyone involved.