October 17, 2023
Wheeling University Selected Best in West Virginia by Ranking Service WalletHub
A national online ranking service, WalletHub, named Wheeling University the best college or university in the state of West Virginia for 2024.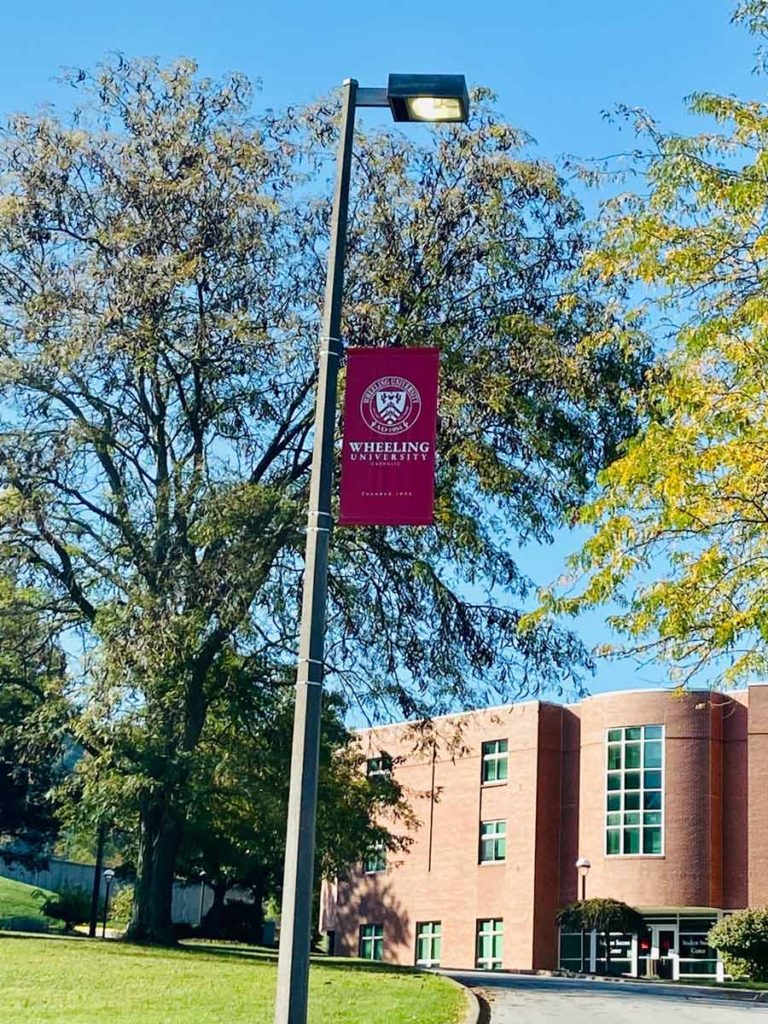 WalletHub looked at colleges and universities from across the country, looking at a variety of areas to determine their ranking. The service notes by scoring schools nationally and by state, it helps college bound students, and their parents select the best institution to meet their needs. 
"Once again Wheeling University was chosen the best institution in the state by a national ranking service. Like U.S. News & World Report, WalletHub found that Wheeling provides students a well-rounded educational experience that produces graduates who are successful once they complete their degrees. We are so grateful that U.S. News, WalletHub and others ranking services recognize that Wheeling University is providing an outstanding education at an affordable price," said Ginny R. Favede, president of Wheeling University.
She noted that WalletHub looked at 30 key variables in seven categories that are important to families when making a college selection. Those items included: faculty resources, educational and career outcomes, campus safety, campus experience, cost & financing and student selectivity.
Wheeling University was selected as the highest ranked among the 10 colleges and universities WalletHub ranked in West Virginia this year. It placed higher than the state's biggest universities – WVU and Marshall, President Favede explained.
WalletHub noted making a decision on which college or university to attend can be hard, that is why it looked at all the colleges and universities in West Virginia. The ranking service noted that colleges may be the best route for students seeking a small school atmosphere, while those looking for both undergraduate and graduate programs might want to attend a university. To determine which institutions in the state offer excellent education programs at the most affordable price, WalletHub compared each college and institution in West Virginia, ranking the 10 best accordingly.
Earlier this Fall, U.S. News & World Report named Wheeling University the 49th best Regional University in the South, making it a top tier institution again this year, as well as placing it as the highest ranked college or university in West Virginia. Also, the University moved up significantly in the Social Mobility ranking, jumping from 90th to 19th. Social Mobility measures the extent that institutions enroll and graduate students who receive Pell Grants. Data shows that Wheeling students who receive a Pell Grants graduate at a much higher rate than those who do not receive this financial assistance.
Wheeling University's academic programs have received outstanding accolades by a number of ranking services this year. Intelligent.com, Niche, Stacker.com University HQ and ZDNET have recognized the University and its academic programs among the best institutions in West Virginia.
Wheeling proudly remains the only campus-based Catholic institution of higher education in West Virginia. According to the Association of Catholic Colleges and Universities (ACCU), Wheeling University is one of only 12 diocesan-sponsored universities in the United States. In addition to Wheeling, those other institutions include; Carroll College, Catholic Distance University, Donnelly College, Gannon University, Loras College, Mount St. Mary's, Seton Hill University, St. Ambrose University, St. Thomas University, Thomas More University, University of Dallas, and the University of St. Thomas (M.N.).