May 18, 2022
Wheeling University's Programs Chosen Among the Best in WV by University Headquarters
WHEELING, W.Va., May 18 – University Headquarters has chosen Wheeling University one of the top 10 institutions in the state for bachelor's and master's programs. The ranking service also named the University's MBA program among the best in West Virginia.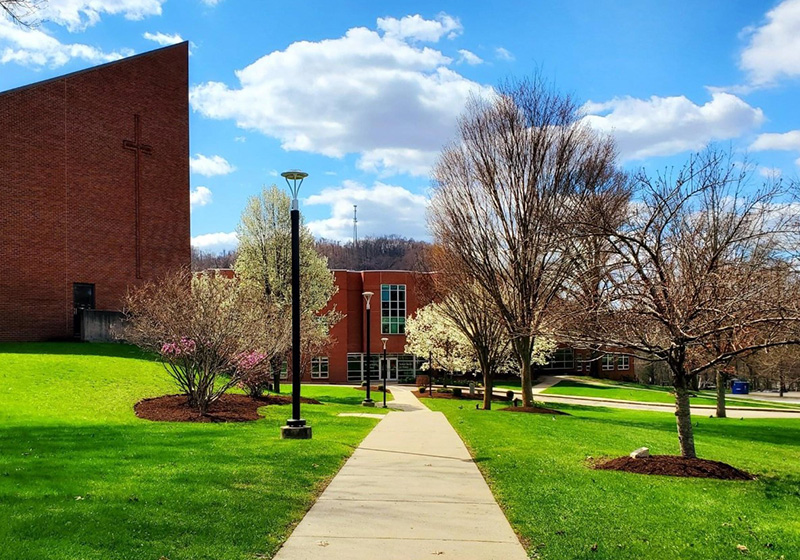 A leading, independent education organization, University Headquarters provides students an unbiased source for independent and comprehensive information about universities and degree programs.
In its online listing of the best colleges and universities across West Virginia, the ranking service named Wheeling University's bachelor's and master's degree programs the fifth best.
Wheeling University President Ginny R. Favede said, "Once again, ranking services continue to recognize that Wheeling University provides students in our undergraduate and graduate programs a rigorous education, grounded in Ignatian principles. University Headquarters acknowledges that our faculty are offering students quality instruction at all levels. Attending Wheeling University, rated one of the best universities in West Virginia and the region, is an investment in a student's future."
The ranking service notes, an undergraduate degree from Wheeling can provide students with the high-quality education, knowledge and experience needed to build a successful career in almost any field. Graduates also can use their degree to qualify for further education in related fields. In addition, University Headquarters noted that the master's programs ranking demonstrates a clear dedication to and understanding of major content, as well as involving the students in research.
The University's MBA program was named the fifth best in West Virginia by University Headquarters. In addition, Wheeling's MBA is offered online making it attractive to adults who wish to earn an advanced degree while continuing to work.
"Our curriculum at the undergraduate and graduate levels provides intensive instruction in a student's major, while giving each a grounding in ethics and compassion. By educating the 'whole person,' a concept known as cura personalis, we develop the whole student – mind, body and spirit – which values academic excellence and service to others. As a result, Wheeling University graduates are empowered to become dynamic leaders in the workplace, while using their God-given talents to serve others in their communities," President Favede explained.
To determine its rankings, University Headquarters uses the most reliable data and government sources, which are unbiased, consistent and reliable. Further, each college in the rankings is assessed using the same data sources, meaning that the comparisons are all even and consistent.