September 8, 2022
Wheeling University's RN to BSN Nursing Program Ranked Third in West Virginia
WHEELING, W.Va., Sept. 8, 2022 – Wheeling University's online RN to BSN programs was recognized as one of the best in West Virginia by registerednursing.org.
The University's online nursing program was named the third best in the state. Additionally, the RN to BSN degree was the only program in the Northern Panhandle to be recognized by the ranking service.
Wheeling University President Ginny R. Favede said, "Our Nursing program offers students quality instruction so they can impact healthcare in their communities. The RN to BSN online program gives students the ability to gain a bachelor's degree with the ease of completing coursework at home or in a hybrid format. The entire University is grateful to registerednursing.org for recognizing this program."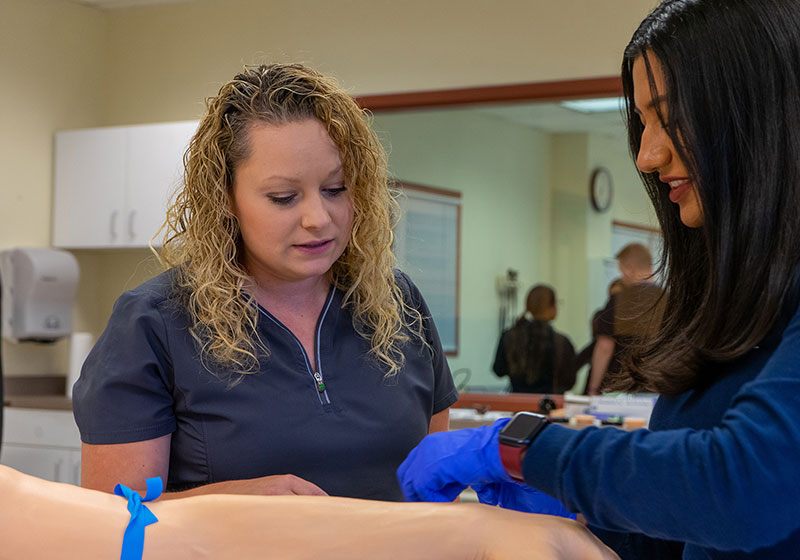 Registerednursing.org believes in providing students with all the information possible to make the right choice when selecting a nursing program. The online service assesses each program on several factors such as how well a program supports students during school, towards licensure and beyond. The ranking service also analyzed what makes each institution's programs stand out from others in the state. Also, in making its determination of the best programs, registerednursing.org looked at data from IPEDS, the National Center for Education Statistics, the U.S. Department of Education's Office of Postsecondary Education and the Council for Community and Economic Research.
Chair of the Nursing program, Dr. Karen Fahey said, "Wheeling University's program is designed specifically for the motivated adult learners and working registered nurses. The RN-BSN program has quality faculty who are invested in preparing quality nurses – instructors who are accessible, motivated and experienced. The RN-BSN program is online and clinicals may be accomplished in the student's home community, making earning a degree even easier."
Wheeling's Online RN to BSN Program seeks to fulfill the Catholic tradition of educational excellence and service to others. The mission of the Department of Nursing is to provide baccalaureate and graduate nursing education and service to the community. Through an integrated program of classroom and clinical practice, graduates are prepared as a professional nurse to promote health/wellness in a variety of settings.
President Favede said rankings matter to students when they are searching for quality program to obtain their degree.
"Wheeling University's Nursing programs are regularly ranked as the best in the state and nation by reputable organizations. This recognition is validation that the University is producing nursing graduates who are fulfilling our mission to provide quality healthcare to those in the community," the President added.
Over the past several years, Wheeling University and its academic programs have been recognized as some of the best in the state, the region and the country. Those ranking services include U.S. News & World Report, Niche.com, Stacker and Academic Influence.