Rising High School Seniors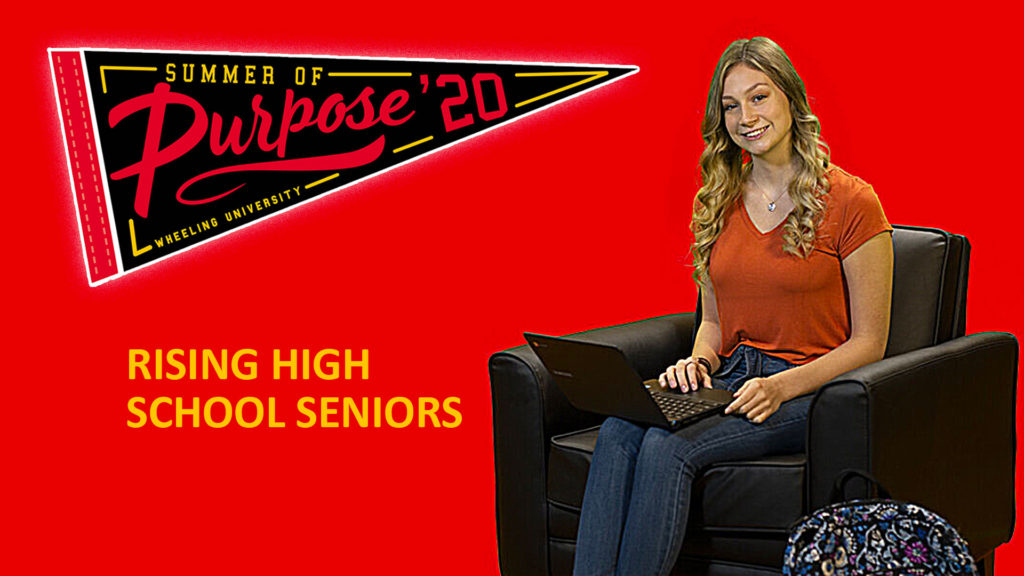 We're making it easy to GET AHEAD on your academic pursuits with online course bundles that help you get started on core course requirements that will apply to a range of Wheeling University degrees, but could also be transferable should you decide to attend another university.
Wheeling's Summer of Purpose is making it easy for students entering their senior year of High School to get started early on their college career while completing courses online from home this summer.
Students have an opportunity to explore their interests and see how they can take advantage of a world changed by the COVID-19 pandemic — all while earning college credit. Wheeling's Summer of Purpose courses include core requirements that could be transferable, apply toward multiple majors, and will serve as the groundwork for a robust college experience.
Students who enroll in and complete nine hours of course credit with a 3.0 GPA or higher will be granted early admission into Wheeling University's Fall 2021 entering class. Students will receive their acceptance notice by October 1, 2020.
Summer of Purpose Bundle
Summer of Purpose
SUMMER 2020 COURSE
Special 7-Week Summer Session: June 29 – August 14
| | |
| --- | --- |
| PSYC-110-80 | General Psychology |
Are you interested in summer classses?
Apply to summer courses that help you make progress toward your degree.